Steps to obtaining
your NIE for Spain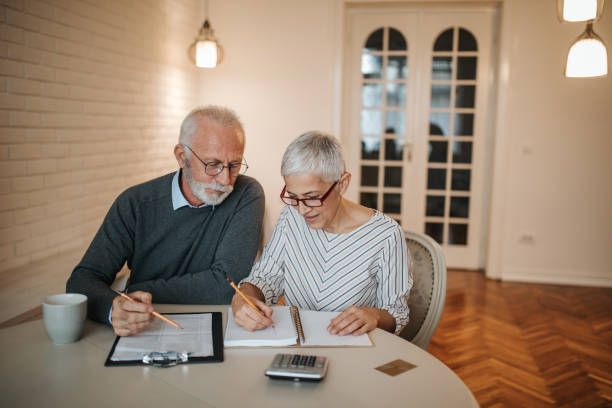 As experienced qualified English lawyers and Spanish abogados we will help you through every step of the process in order to gain your Spanish NIE number.
Follow our simple 10 step process to gain your NIE in Spain.

10 easy steps to obtaining your NIE in Spain: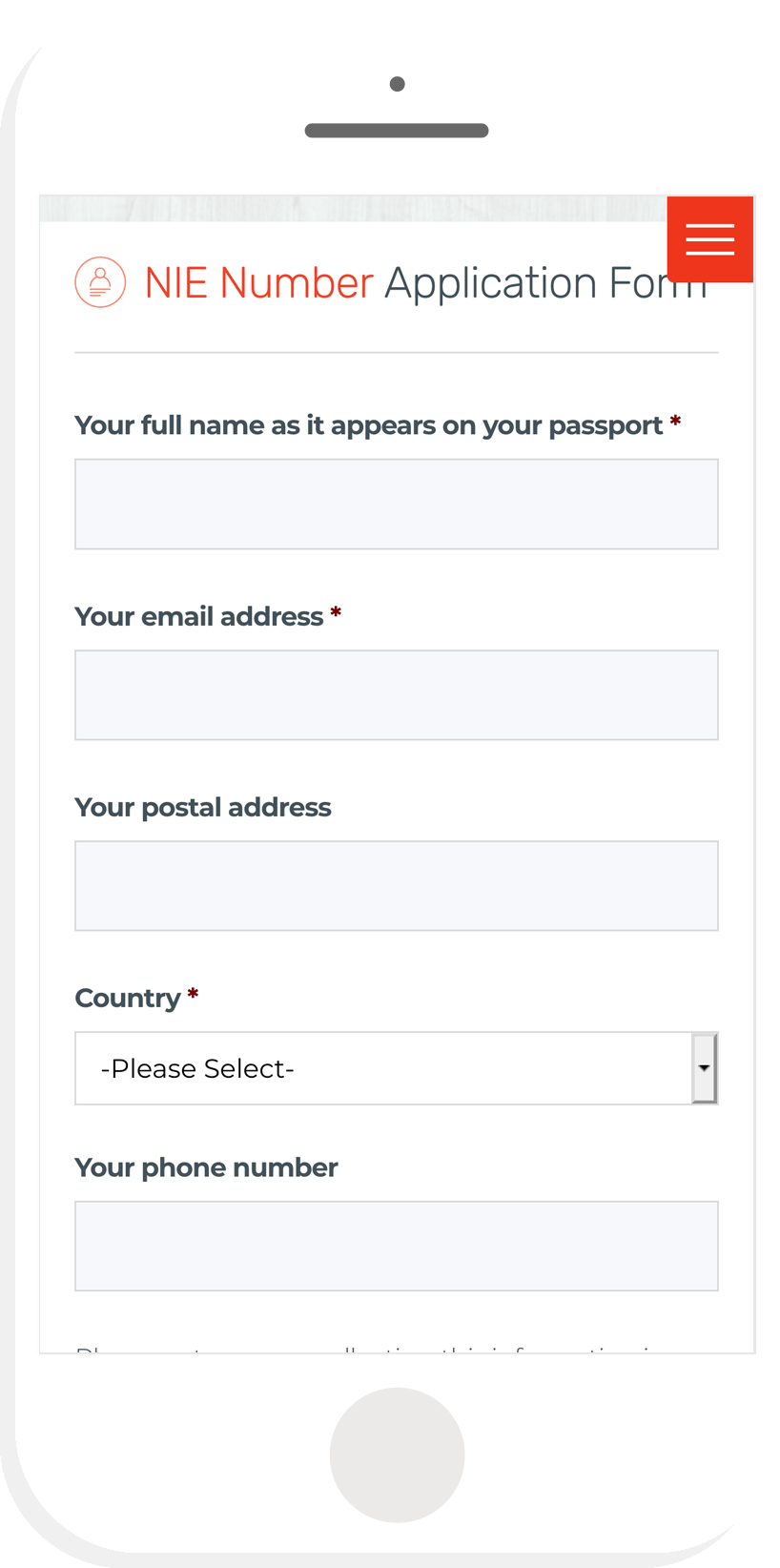 1. Complete online form
You will need to complete the online form providing your:
Full name as it appears on your passport
Profession/occupation
Civil status – single, married, divorced, widow or widower
Parents' first names
The online form provides us with the relevant data to enable to us prepare a Power of Attorney document which will allow us to apply for your NIE on your behalf.
Please note for every person that needs an NIE we will need a separate form to be completed. We offer discounted rates for more than one person applying at the same time.
2. Confirm why you need an NIE number in Spain
It helps to understand why you need an NIE number in Spain (whether it is because you intend to buy a property, buy a car, move to Spain, open a bank account, take out Spanish residency or maybe you have inherited Spanish assets).
Earlier this year applied for residency. Was dreading doing this as so many comments on social media but all with different experiences/views! Instructed the team and the whole process was a walk in the park! So straightforward, little in way of form filling and very quick visit to the police station to get the card – accompanied by Fran so no issues at all! Cannot recommend [YourNIENumber] enough!
Many clients know exactly why they need an NIE and do not need any further support in Spain. Whilst other clients are obtaining an NIE for a number of reasons and may need additional legal advice. As qualified English solicitors and Spanish abogados speaking English we offer a range of related legal support services which may be of interest to you. Knowing in advance if you are likely to need additional support allows us to prepare the right documentation for you to enable us to act on your behalf, should you require our services at a later date.
The right documentation will save you time, effort and expense, by covering anything you may need at the same time as preparing your Power of Attorney document for your NIE. If need be, we can discuss your requirements to ensure your power of attorney documents cover other eventualities should they arise.
3. Upload your documents and make payment online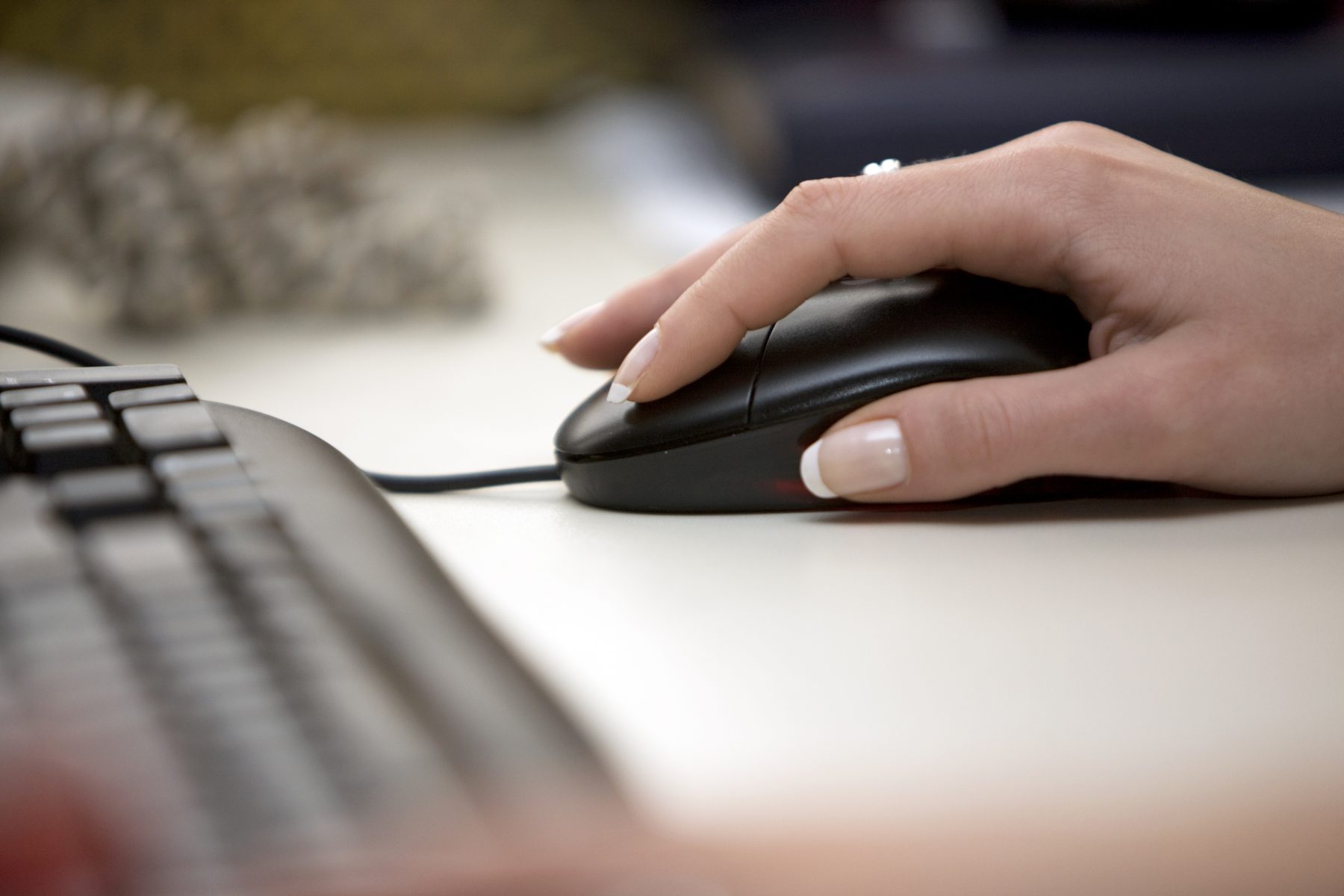 You will need to upload a copy of your passport to enable us to process your application. Rest assured as qualified English solicitors and Spanish abogados anything you send us will be stored in a professional secure manner.
Payment is made using the secure Visa or PayPal method, remember that you are fully protected by our money-back guarantee – no NIE and your fee will be returned in full
Our fees include our time to prepare a Power of Attorney Document and process your application along with all relevant fees with the local Spanish authorities, they exclude the cost of any local notary fees in your own country or the cost of returning the original documents to you by courier.
4. Your Power of Attorney documentation prepared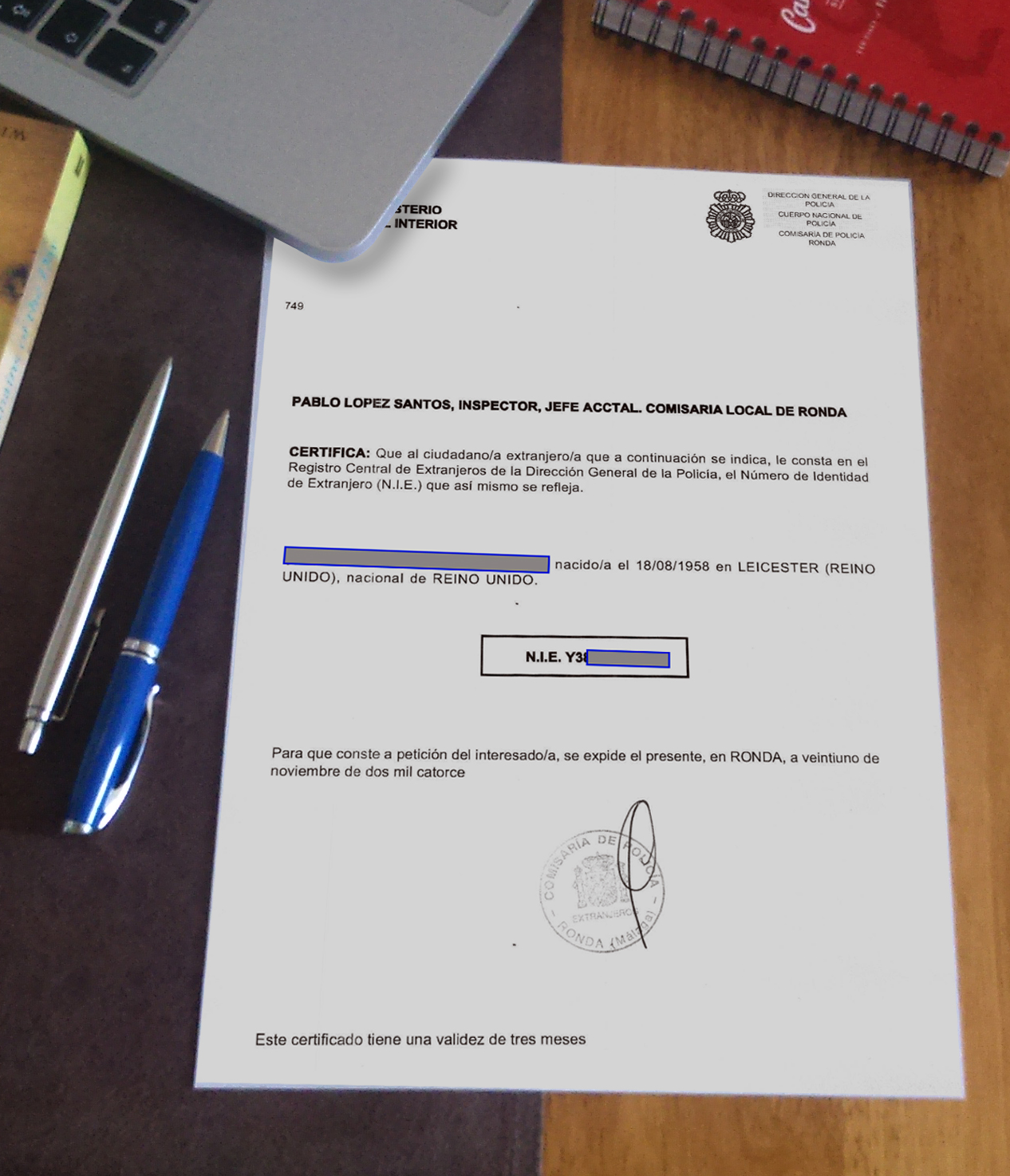 Once we have received your information we will prepare a personalised Power of Attorney document relevant for you. The Power of Attorney document will allow us to act on your behalf to apply for your NIE number.
If you have highlighted you require the PoA to act on your behalf for other services in Spain, for example to open a bank account we will ensure the PoA documentation covers this.
It makes sense to have a PoA document which covers any potential legal eventualities and support you may need in the future, rather than you having to get a notary to witness a second PoA document at a later stage.
5. Make an appointment with a local Notary Public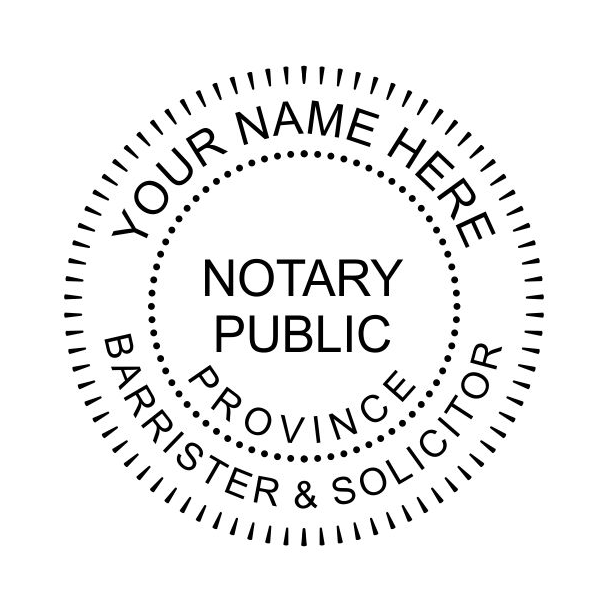 To witness the signing of your Power of Attorney document you will need to visit a local notary public. It is important to book a notary appointment as soon as possible so as not to delay your NIE application.
A notary public is a qualified lawyer primarily concerned with the authentication and certification of signatures, authority and capacity relating to documents for use abroad. You can find a notary in the UK by visiting https://www.thenotariessociety.org.uk/ and doing a search on your local postcode. For clients wishing to find a notary public in another country, we suggest a Google search to find a suitably qualified person.
Please note the fee for our services does not include your local notary fee.
6. Download your bespoke documentation
We will send you a personalised Power of Attorney document via email with instructions for your visit to a notary in your own country.
The PoA documentation will outline what areas you wish us to act on your behalf, this could be just to obtain your NIE number or it could be for other related legal services you may need support with in Spain. The documentation (will be produced in both English and Spanish).  Please double check this documentation (the English version) before visiting your notary and if there are any problems please let us know.
7. Print the documents and take them to your notary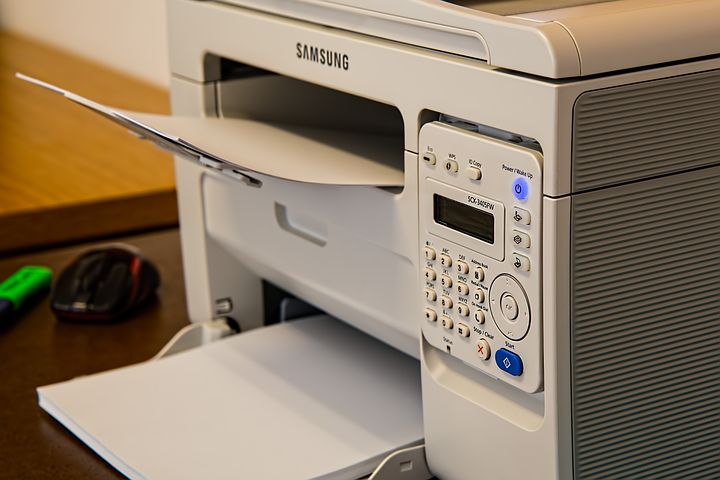 Print out your Power of Attorney documentation we send you together with any instructions and take along with your up to date and valid passport to your notary for signing.
8. Notary witnesses your signature and stamps documents
Your local notary will confirm your passport details and documentation match and will witness you signing the relevant paperwork.
Once signed, the notary must attach a copy of the photo page of your passport and the first page of your passport with the emblem of your home country. The notary will arrange for the documentation to be stamped with the official Apostille of the Hague stamp and courier it directly to us.
If you are a Non-European, then the notary will need to take a copy of all of the pages of your passport and attach this to the Power of Attorney, witness your signature and then arrange for the whole document to be stamped with the Apostille of the Hague.
9. We visit the Spanish authorities on your behalf to gain your NIE Number in Spain
Once we receive the signed and stamped Power of Attorney document and verification of your passport details from your notary, we will process your application. Having your Power of Attorney allows us to work with and visit the relevant local authorities in Spain on your behalf to obtain your NIE number. This usually takes up to 7 working days.
10. Receive your NIE Number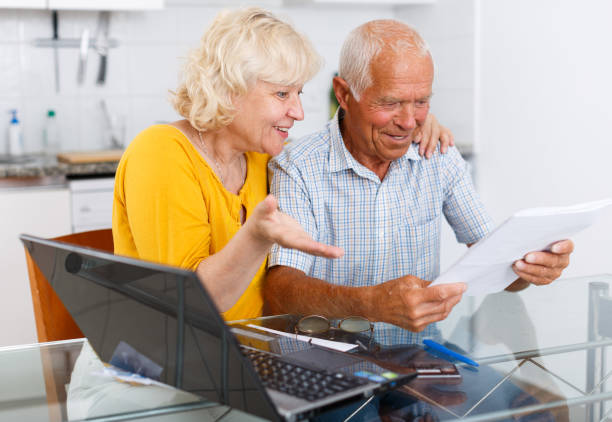 We receive your NIE number and will forward this onto you via email. Original NIE documentation can remain with us in secure storage or for an extra fee we can arrange for the original documentation to be couriered* back to you (*for a small additional fee). The cost to courier the original power of attorney and NIE back to you costs 36.30 euros.
You are then able to use your NIE number as you require confident that the documentation has been obtained in a professional manner.
Please note: The speed of our service is reliant on how quickly you can visit a notary in your home country and how quickly they return the documentation to us.
---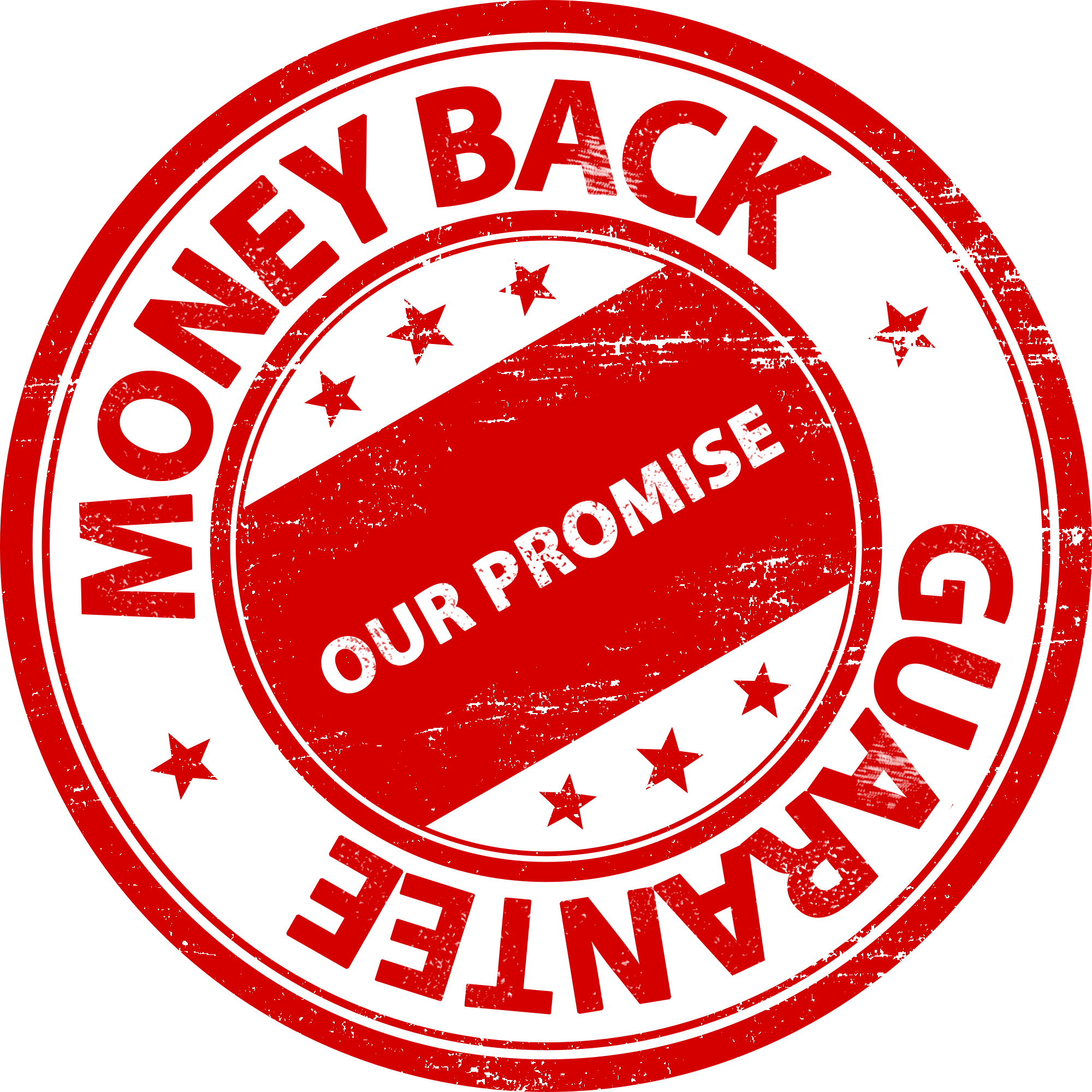 Guarantee confirmation
Remember by using yournienumber.com you are using a firm with a qualified English solicitor and Spanish abogados. We are regulated by the official Law societies of our profession. If for any reason we are unable to obtain your NIE number in Spain, we will send you your money back – no quibble, guaranteed.